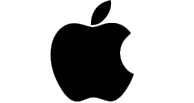 "When Apple decided to open its own stores back in 2000, we knew that the first and most important impression we would make on customers would be where we chose to open our stores. Having no experience with this we turned to Open Realty to lead our efforts. It was one of the best decisions we made. Over the next dozen years, Open and Apple worked together on strategy and execution in the United States and beyond. From Fifth Avenue in Manhattan to IFC Mall in Hong Kong, the Apple and Open partnership produced some of the most significant retail stores in the world. The Open team is smart, strategic and incredibly diligent. They think big yet attend to the small details needed to deliver the best real estate for their clients."
- RON JOHNSON, FORMER SENIOR VICE PRESIDENT, RETAIL, APPLE INC.
"You can always count on Open Realty to never tell you what you "want to" hear, they always tell you what you "need to" hear. Receiving detailed, objective information from Open Realty led to better decision-making, a more productive real estate portfolio and stronger long-term results."
- GEORGE BLANKENSHIP, FORMER VICE PRESIDENT, WORLDWIDE SALES & OWNERSHIP EXPERIENCE, TESLA MOTORS INC.
"The Open Realty team checks every box: they have total knowledge of the retail landscape, they understand my business intimately, and they know what's important to me as a CEO. Just as importantly, they function with complete integrity and a relationship-first, deal-second approach. Consilient's bright growth prospects, such as they are, would be considerably dimmer were it not for our strategic partnership with Open Realty."
- Tristan Simon, Founder and Chief Executive Officer, Consilient Hospitality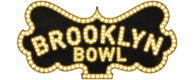 "For Brooklyn Bowl, everything feeds off of our space...the location, size, type and vibe drives everything else. It's the single most important aspect of the business. And that is why having Mark Masinter quarterbacking our real estate strategy has been so instrumental to where Brooklyn Bowl is today. We first met because he was a customer. Not just any customer but the one you would see rockin' out, fist-pumping at shows. And then I heard him speak about his passion for Brooklyn Bowl and I couldn't believe how well he knew what we were trying to achieve. He is able to talk about what we do better than any other person on our team, and that is essential as we need our various real estate partners to accurately understand who we are and what we want to achieve. We see Mark and Open Realty as essential partners today and in the future, who stand alongside, and in front of, us on the most important issue our business faces: where do we go from here."
- PETE SHAPIRO, Founder and Chief Executive Officer, Brooklyn Bowl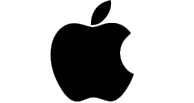 "Apple engaged Open Realty as a consultant in the earliest days of its decision to create retail stores. Together, Open Realty and Apple produced a detailed strategy that served as a real estate road map for our retail growth, which we executed on for years to come. When the need arose at Tesla Motors for retail strategy and deal execution, I certainly looked again to Open Realty."
- GEORGE BLANKENSHIP, FORMER VICE PRESIDENT, REAL ESTATE, APPLE INC.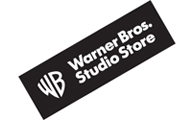 "Open Realty provided us with solid strategic real estate advice, were results-oriented with great follow up skills, and professional in all business interactions. Johnny, Mark, Steve and the entire team exhibited the highest ethical standards and beyond that, were a delight to work with."
- Peter Lynch, EXECUTIVE VICE PRESIDENT WORLDWIDE OPERATIONS, WARNER BROS. STUDIO STORES

"As one of CIM's local partners in Dallas, Open Realty Advisors works closely with CIM to drive positive results within the Henderson corridor. Open Realty Advisors is a strong partner delivering top-tier performance for our joint investment."
- Shaul Kuba, Co-Founder and Principal, CIM Group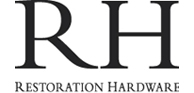 "I've learned in my years of business there are unteachable traits: intellect, curiosity, creativity, and passion. I've also found that when conceptualizing and executing a real estate strategy, arguably the most significant long-term decisions any of us will make, maximum optionality leads to optimal results. Mark, Johnny and the Open Realty team have demonstrated the above traits, and in combination with being on the forefront of retail development, they create tremendous optionality. Optionality that I believe would not be possible operating with a traditional, internal retail real estate model. They have been extraordinary ambassadors for the RH brand to the development community, and quite frankly are a lot of fun to work with. At RH, we like to say we believe in the rules of the jungle, "Where the big do not always eat the little, but the fast always eat the slow". When it comes to Open Realty, fast is as slow as they go."
- Gary Friedman, Chairman & CEO, RH Restoration Hardware